---
Share On WhatsApp!
---
Wowo Hair Essential Oil 100ml

\
Description
- Revitalizing nutrients - Rich in camellia essence oil, plant squalane, 16 kinds of natural plant ingredients
- Long lasting scent - Coco Chanel fragrance (lasts 72 hours!) Added natural flowers such as roses, geranium, ylang essential oil and ensure you enjoy every aromatic hair care experience
- Quickly repairs dry and damaged hair. Gives your hair a perfect silky smooth touch
– ️UV Protection
- Directly provides all necessary nutrients to your hair
- AS A FINISHING TOUCH FOR SUMPTUOUS SOFTNESS AND LUXURIOUS SHINE
- 100% PURE NATURAL INGREDIENTS WITH NO ADDED ADDICTIVES OR CHEMICALS. SILICONE & PARABENS FREE.
- HSA APPROVED, SGS, CE, MSDS CERTIFIED.
-Suitable for pregnant women and kids,
- Can use up to 8 months per bottle.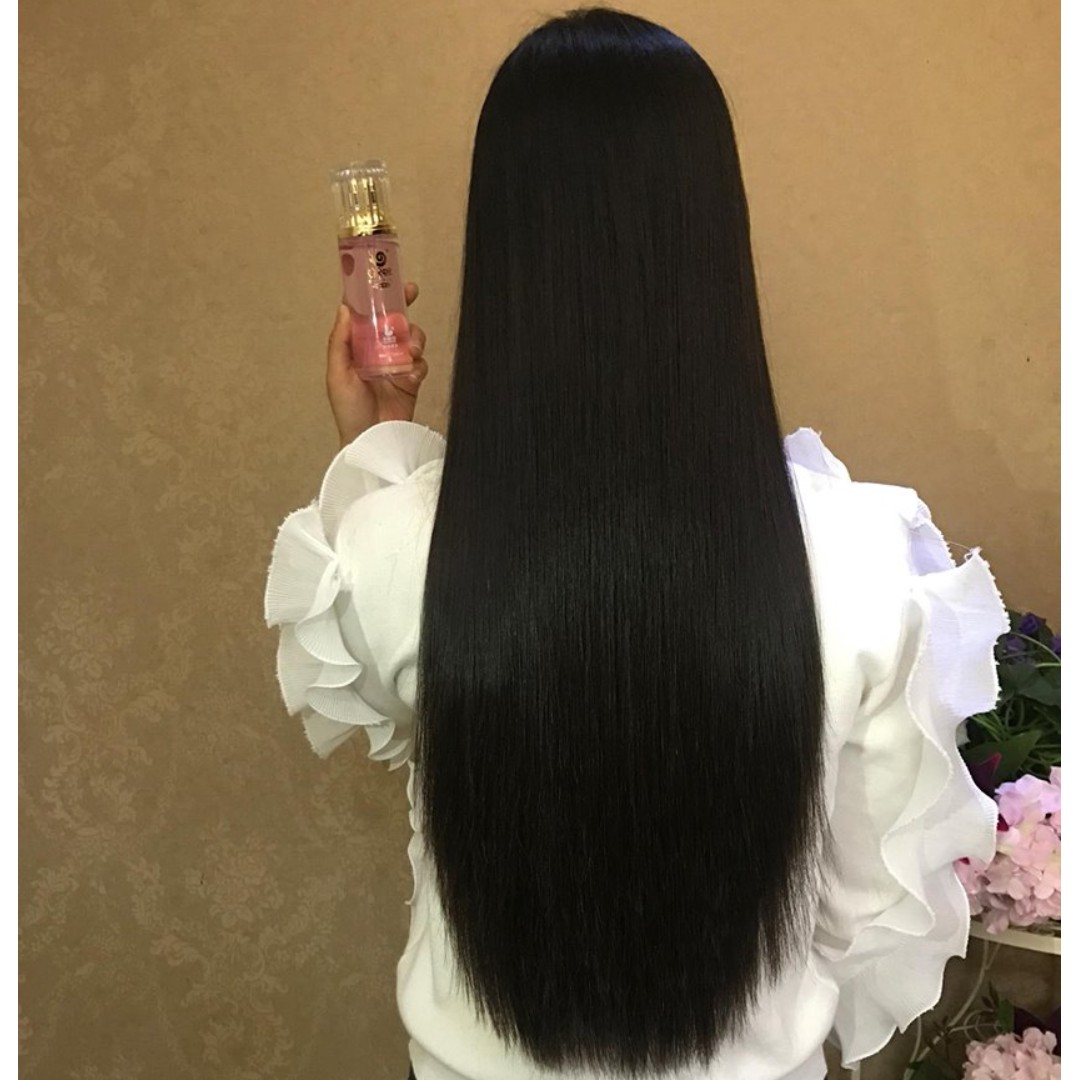 Benefit:
- Gives soft, smooth and silky look.
- Deeply repairs and hydrates
- Strengthen hair follicles.
- Repairs split ends, frizzy, dry & damaged hair.
- Highly Moisturising
- Promotes hair growth and improves texture of the hair.
- No more tangles, No more dull hair
- Anti-static
- Non- Greasy!
- You will love the pink classy bottle!


Ingredients: 

1. Rose oil from Europe - using rose oil for hair to keep the hair moistured and prevent from dehydration.
2. Olive oil - effectively bring moisture back to the hair, leaving it healthy looking & shinny
3. Juniperus communis oil - is a valuable tonic for the hair and scalp it helps in promoting hair growth and improve the texture Of the hair.
4. Citrus Skin oil - contains great benefits for the kidneys, reducing cellulite retaining skin elasticity and provide antiseptic goodness for scalp.

Ditch the artificially & chemically made perfumes and go for this natural one! 
Did You Know?
You can protect and nourish your hair, when you are dyeing / bleaching it! Just add WOWO hair mask and essential oil into your colouring solution and you'll have beautiful colored hair that is smooth and soft!
Step 1: Add 20g of Wowo Nutrition Hair Mask into hair dye solution.
Step 2: Add 6 drops of Wowo Hair Essential Oil into hair dye.
Step 3: Mixed them altogether.
Step 4: Apply on to hair!
Why is Wowo so good? Answer:👇 👇 👇 👇 👇
🔹1️⃣ HSA Certified. ✅
🔹2️⃣ It has pharmaceutical records ✅
🔹3️⃣ It is SGS certified ✅
🔹4️⃣ 2 CCTV awards, 106 TV ads, 1st to be advertised on NBA ✅
🔹5️⃣ Authorised 《Hair Concept》✅
🔹6️⃣ Improved millions of hair problems ✅
🔹7️⃣ It is internationally registered®️✅
---