---
Share On WhatsApp!
---
1) BEAUTY PLAYER EXTREMELY TRANSPARENT CLEANSING MASK

BeautyPlayer lets your skin return to its original needs.
Returning to the starting point of skin care, let's not forget the original intention of skin care which is to enhance your natural beauty of course!
We're here to help you do the best basic actions to maximize the results of your skin care. BeautyPlayer insists on providing you with a better skin condition,which is one of the starting points of total facial beauty. Not only will your beauty show from the surface of the skin but also from the natural inner glow. BeautyPlayer develops our unique products based on such concepts! All good skin care solutions start with good cleansers, thus we present to you the Beauty Player Extremely Transparent Micron Cleansing Mask.

Product Information:
Micron Cleansing Mask * 5 pieces
Product Features:
Deeply cleanses pores, skin is left feeling more refreshed
Moisturises skin for a fairer, smoother and more radiant finish
Prevents skin from roughness, dark spots, uneven skin tone, and makes skin brighter and clearer in general
Product Details:
Made with only the best ingredients from France, Germany, and Spain
Features extracts of flowers, fruits, seeds, leaves, roots and biotechnology peptides
Mask is suitable for both genders and all ages/skin types
DIRECTION OF USE:
Need to use the mask for 2 hours and make sure the mask is dry in order to clean your skin thoroughly
After usage, soak the mask in the water for 30 seconds to 1 minute. White spots,which are the dirt and old keratin,will show up.
suggested usage twice to thrice a week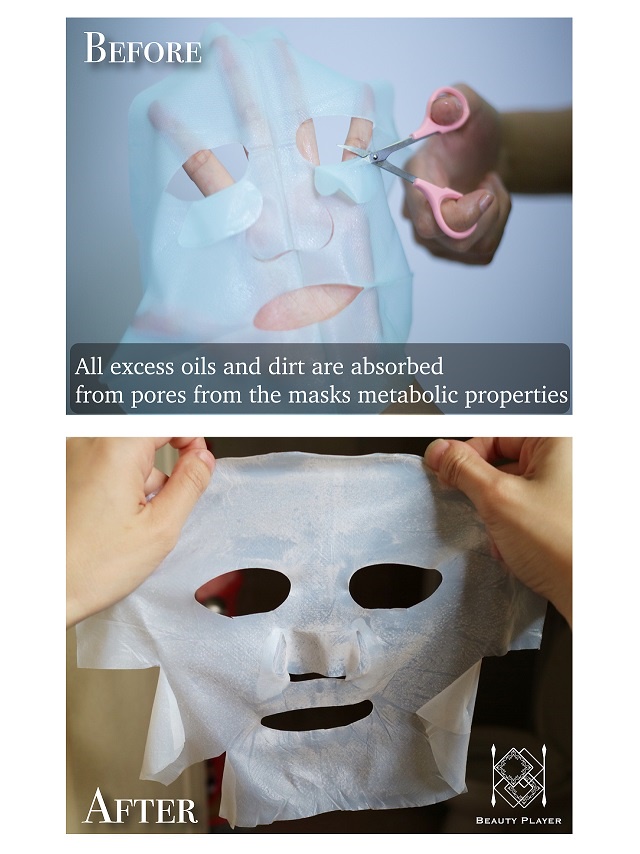 2)
BEAUTY PLAYER LIGHT-GATHERING ALL IN ONE THERMAL CONDUCTIVITY MASK
Product Information:
Light-Gathering All In One Thermal Conductivity Mask * 5 pieces per box
Product Features:
Exclusive new technology development of far-infrared negative ion active fiber cloth mask material design
The mask is tightly and perfectly close to the skin
When the mask is tightly packed with skin, it can activate the warm effect
Combined with the automatic import function, your skin can transform into beautiful and charming
 

Product Details:
features negative ions
incorporates new technology of far-infrared rays
Infrared rays are able to penetrate into the epidermal layer, improves dry/rough skin, dull or unbalanced skin tone and blood circulation. 
Negative ions aids exfoliated dead skin cells, and prevents early aging, provides deep hydration, moisturizes skin and tightens pores.

Direction of use: use for 30 minutes



 
---