---
Share On WhatsApp!
---
PROMOTION!
1 Box - $32 per box
3 Boxes $30 per box
5 Boxes - $25 per box
10 Boxes - $23 per box
20 Boxes - $21 per box
50 Boxes - $20 per box
SwanHeartx is the appointed Official Singapore Distributor of Wink White Thailand's full range of products! Buy with confidence!

Website: www.WinkWhiteSingapore.com

*Please beware of replicas, Remember to get your supplies from reliable, authentic sources, for the sake of your health and safety!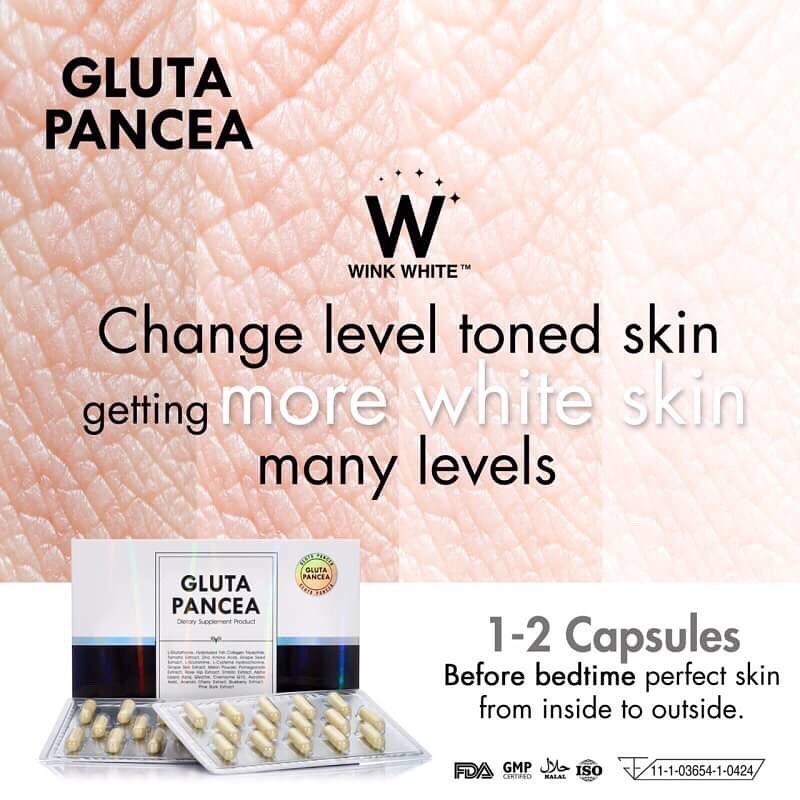 BENEFITS:
- For Super Skin Whitening and Brightening
- Inhibits the production of melanin, which is the cause of skin darkening.
- Reduces the appearance of dark spots, wrinkles and hyperpigmentation
- Reduces acne outbreaks and diminishes Acne scars and blemishes, even those on the back and chest as well.
- Helps control sebum, so as to prevent formation of blackheads and pimples
- Help shrink large pores around the face so it looks more smooth and soft.
- Contains Collagen. Face looks more youthful. Good for the eyes, hair, nails and also the formation of healthier skin cells.
- Helps reduce eye bags and under eye circles, so that the face looks fresh.
- Helps make the skin of the face, lips and nipples rosy due to natural substances of pomegranate.
- Contains ALA that accelerates glutathione absorption in the body.
- Accelerates absorption of vitamins
- Detoxifies the skin
In a nutshell, Gluta Panacea has lots of benefits and keeps your skin bright, firm and healthy! It also helps restore the health of your skin after sunburns, and aids in preventing skin cancer as well. How wonderful!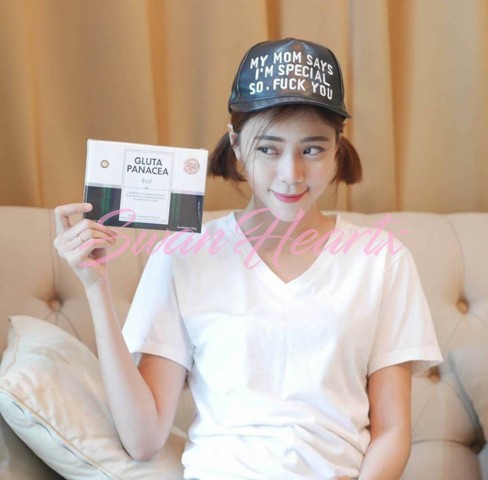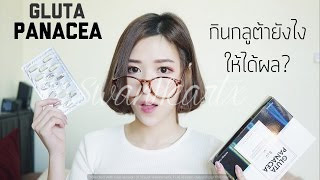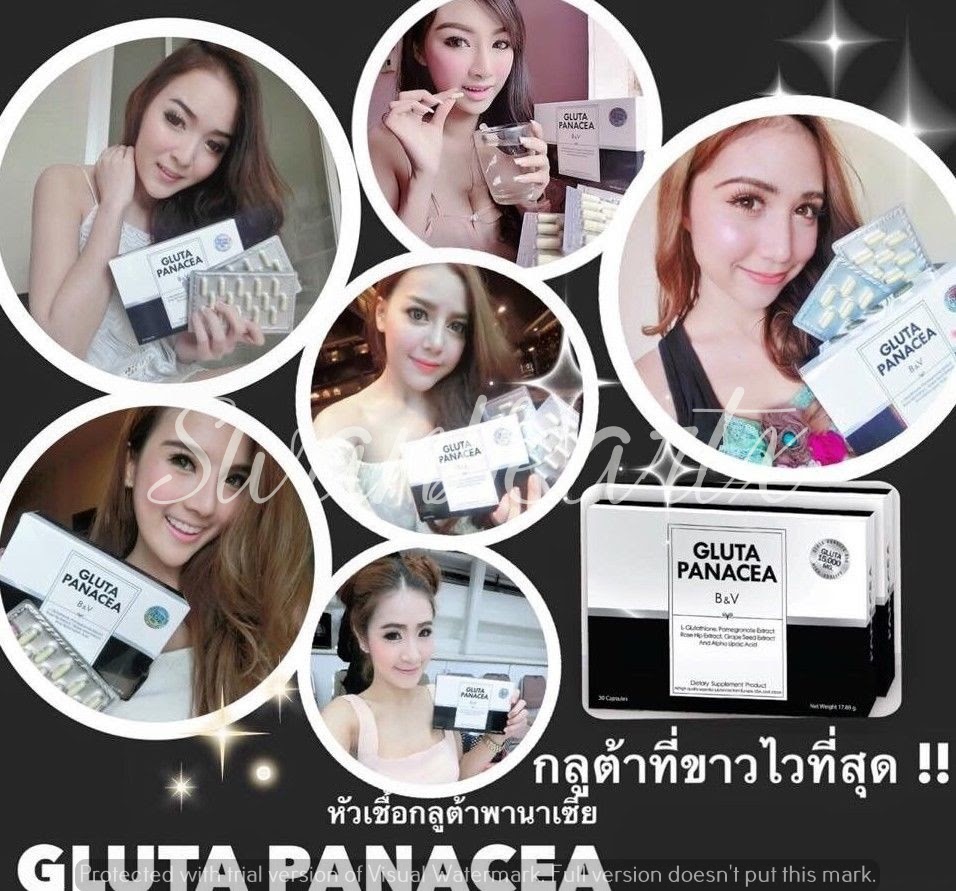 The ingredients used in the product are all natural, hence eliminating all possibilities of ill side effects.
FDA Approved 11-1-03654-1-0023
With the GMP (Good Manufacturing Practice) Standard, our products are high quality, without harmful chemicals and side effects on your face, skin and body.
QUANTITY:
1 BOX: 30 Capsules
Trial: 1 Slab, 15 Capsules (No Box)

DOSAGE:
-REGULAR: 1 capsule at night, before bedtime, or Take 2 capsules for faster results.


WARNING:
Not suitable for Pregnant or Nursing Moms

UPDATE:

Old name Gluta Panacea, New name Gluta Pancea



---